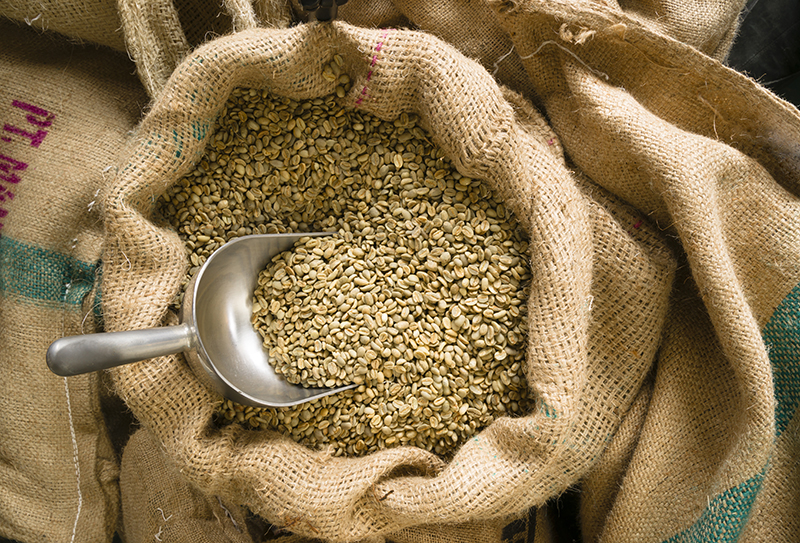 How Starbucks Revolutionized Coffee
The humble cup of coffee. My family has been drinking it since World War II. Torrid cups of hot, burnt-tasting, bitter black fluid. Over breakfast, after dinner, with eggs and toast or with dessert, coffee lay at the heart of our every day lives.
Founded by three men who met while they were university students, Starbucks first launched in Seattle in 1971. And changed coffee forever.
The History of a Fledgling Coffee Shop
The three founders—English teacher Jerry Baldwin, history teacher Zev Siegl and writer Gordon Bowker—had been inspired by Alfred Peet, founder of Peet's Coffee and Tea, while they were students at University of San Francisco.
"He generously shared with us how to cup, to roast and to blend, and instilled his uncompromising standards," described Baldwin (Marshall, 2007).
Baldwin, Siegl and Bowker named their new coffee store, located at 2000 Western Avenue in Seattle, after the chief mate in Herman Melville's Moby Dick, and Starbucks was born.
Initially, the new coffee shop sold whole bean coffee and nothing else, and the only brewed coffee available was provided free as tasting samples to shoppers.
Later, in 1977, Starbucks moved to its current location at 1912 Pikes Place, near the famed Pikes Place Fish Market, where it hosted long lines of people filing into its tiny store, with no tables or chairs, to buy coffee beans.
In 1982, before the fishmongers at the Pikes Place Fish Market began tossing fresh fish at their customers, the new director of marketing for Starbucks, Howard Schultz, went on a buying trip to Milan, Italy. There he noticed coffee bars located on nearly every street that not only served excellent espresso, but also were every day meeting places, much like coffee shops in the U.S., minus the egg and pancake dishes. In Italy, mornings were all about coffee.
Schultz returned to the U.S. and attempted to convince Starbucks owners that this was a new and profitable path for Starbucks to follow. But, after a successful pilot in 1984, the owners refused to roll out the concept company-wide, saying they did not want to get into the restaurant business.
Schultz left Starbucks and opened a new concept coffee shop, called Il Giornale after the Milanese newspaper, which served Italian-style espresso and ice cream in a café environment filled with the sound of Italian opera. When Baldwin, Siegl and Bowker offered Starbucks for sale in 1987, Schultz jumped on the opportunity.
Starbucks next opened new locations outside Seattle at Waterfront Station in Vancouver, British Columbia, and in Chicago. By 1989, Starbucks had opened 46 stores across the Northwest and Midwest. And so began Starbucks aggressive expansion.
Starbucks expansion was guided by a classic business philosophy of opening stores in high-visibility, high-traffic locations. By the time Starbucks launched its IPO in June 1992, it had 140 stores. The IPO enabled Starbucks to double its stores and the company's pace has not slowed since.
Creating Demand for Coffee in a Tea-Drinking Culture
Starbucks saw its Chinese launch as very different from its U.S. expansion. With a corporate structure that enabled an extraordinary ability to adapt to new cultures and environments, Starbucks did not launch in China to sell coffee, but to build relationships.
By viewing Chinese culture through the lens of a strategy that enabled it to see outside its U.S. roots and by then adapting the Starbucks strategy to fit China's culture, instead of force fitting Chinese culture into its existing strategy, Starbucks launched a truly innovative marketing approach.
Helen H. Wang, award-winning author from China who writes about consumer trends, describes Starbucks approach to China this way, "If there is one company that should have failed in China, it would be Starbucks" (2012).
When Starbucks launched in China, its purpose was not to sell coffee to a tea-drinking culture. Instead, Starbucks saw a culture eager for Western experiences, such as gathering with friends to enjoy a snack and a hot beverage in a trendy environment, and designed a Starbucks environment that gave the Chinese what they craved most.
Starbucks was careful not to use the kind of advertising focusing on coffee that might threaten the local culture in China. Instead, it focused its marketing on finding the kind of high-visibility, high-traffic locations that had made Starbucks a success in the U.S.
Instead of selling coffee, Starbucks first focused on creating demand by opening stores that were designed to meet the Chinese desire for Western experiences. Eighteen years later, there is now a Starbucks on every major street in China's bustling coastal cities.
In addition, by first leveraging drinks made from green tea, a popular drink in China, Starbucks drew in customers who next tried coffee. Starbucks effectively created demand by revolutionizing the way that China viewed coffee.
Young Chinese, much like youth everywhere, want to feel cool and trendy. They see Western coffee culture as a symbol of a modern cosmopolitan lifestyle. With Starbucks firmly entrenched in Chinese culture, Chinese youth now flock to beautifully designed Starbucks stores for the experience, not the coffee.
But Wang knew Starbucks had truly found success when her 90-year-old grandfather told her "how he drank coffee after meals, rather than tea, to help his digestion" (2012).
How Starbucks Played the Long Game in China
Here's the most interesting aspect of Starbucks launch in China in 1999: Starbucks didn't expect to make money in China. And, it didn't for the first several years after its launch. Instead, Starbucks consciously played the long game.
Many U.S. firms have either failed to get in to China, like Facebook and Netflix, or have been pushed out of China, like Uber and Google (Mullen & Kapur, 2016). Instead of driving its culture into China, however, Starbucks played directly to Chinese tastes and habits. Starbucks endeared itself to the Chinese by first launching green tea drinks and its Teavana brand, and built its stores designed for gathering comfortably.
Starting in 2016, and in spite of China's slowing economy, Starbucks will open more than one new store every day in China for the next five years. Now, "Schultz expects China to eventually overtake the U.S. as the company's largest market" (Mullen & Kapur, 2016).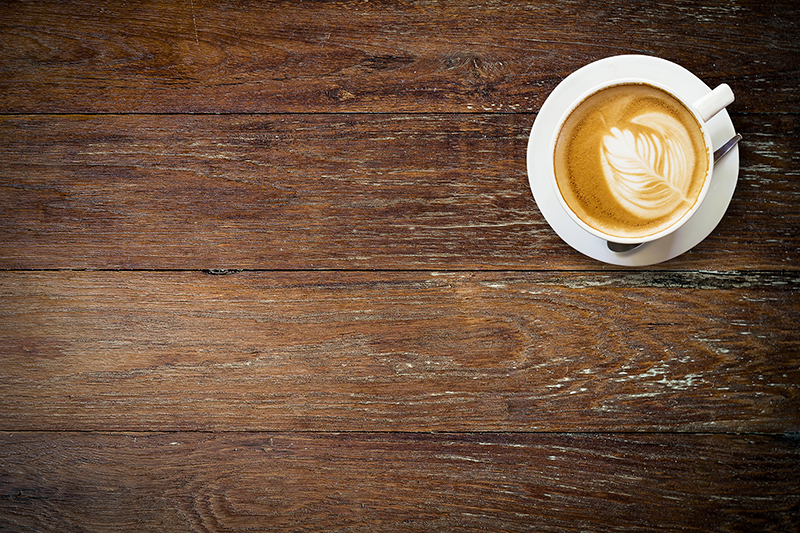 The Future of Coffee
Starbucks opened its first Starbucks Roastery and Reserve Tasting Room in Seattle in 2014. So what, you say. Ah…but aside from being stunningly designed, the Starbucks Roastery and Reserve Tasting Room is where raw specialty coffee is roasted on-site in small lots and costs upwards from $10/cup. What! $10 for a cup of coffee? Or more?
Yup. The most dynamic and immersive coffee retail experience in the world, this new coffee wave won't be for everyone. But for those who are destined to enjoy coffee much like we now enjoy fine wine, Starbucks Roastery and Reserve Tasting Room represents our future.
And now that Starbucks has begun to grow significantly in China, Starbucks sees China as its future and will open its first international Starbucks Roastery and Reserve Tasting Room, a 30,000 sq. ft. facility complete with Willy Wonka-style coffee theatrics, in Shanghai in 2017 (Brown, 2016).
The Starbucks Roastery and Reserve Tasting Room in China is just the beginning. Joined by Jack Ma, famed founder and executive chairman of Alibaba Group, Schultz announced several initiatives to more than 1,300 employees at Starbucks China Partner-Family Forum in Chengdu on Jan. 12, 2016.
These include a housing allowance subsidy for partners to help them overcome the initial financial challenges of starting their careers and a strategic partnership to co-create a new social gifting feature on WeChat, China's leading mobile social communications service (Starbucks Newsroom, 2016).
Starbucks now has more than 25,000 stores in 75 countries around the globe, operates more than 2,500 stores in 118 cities in China and remains on track to open more than 5,000 stores in China by 2021.
Starbucks Brand Evolution
If the numbers in this story don't mean anything to you, maybe coffee will. Stop by your local Starbucks and try the new Cascara Latte with flavors from the fruit of the coffee cherry—one of Starbucks newest tastes and a signpost for its future.
Starbucks success worldwide is due to its ability to implement unique strategies, adapt to each country's culture, and commit long-term to gaining customer loyalty. Starbucks used its new strategies to establish itself as an aspiration brand, not a coffee brand, which has enabled its successful entry and continued growth in, of all places, China.
As Starbucks continues to define and redefine coffee culture in the U.S., it expands throughout the world. With Starbucks building new relationships and creating new coffee environments everywhere from China to South Africa, and now even in Italy where coffee culture truly began, Starbucks represents an entirely new brand of global business for this newest century.
Come Back and Visit Us!
Last year, we focused on historical and exploratory marketing trends, such as the history of infographics and marketing automation. This year, Krecker & Company will continue to examine historical and exploratory trends and will also feature local, national and global companies, much like this story about Starbucks.
Be sure to visit this blog every week. And, follow me on Facebook, Twitter, LinkedIn, Pinterest and Google+, Instagram and tumblr.
References
A Journey of Memories. (2017). Starbucks in China.
Brown, N. (Jan. 13, 2016). Starbucks to Make China its Largest Market by 2019. Daily Coffee News.
Brown, N. (May 26, 2016). Starbucks Bringing Willy Wonka Theatrics to 30,000-Square-Foot Shanghai Facility. Daily Coffee News.
Marshall, C. (Sept. 3, 2007). Alfred H. Peet, 87, Dies; Leader of a Coffee Revolution. The New York Times.
Marshall, C. (May 14, 2007). The first Starbucks coffee shop, Seattle – a history of cities in 50 buildings, day 36. The Guardian.
Mullen, J. & Kapur, M. (Oct. 19, 2016). China will get a new Starbucks every day for 5 years. CNN Money.
Overton, M. (2015, March 22). Pike Place Starbucks History: 1971 and Early Years. Starbucks Melody: Unofficial Starbucks News and Culture.
Starbucks Top 10 Global Stories of the Year. (Dec. 26, 2016). Starbucks Newsroom.
Starbucks Strengthens Commitment in China. (Jan. 12, 2016). Starbucks Newsroom.
Wang, H. H. (Aug. 10, 2012). Five Things Starbucks Did to Get China Right. Forbes.