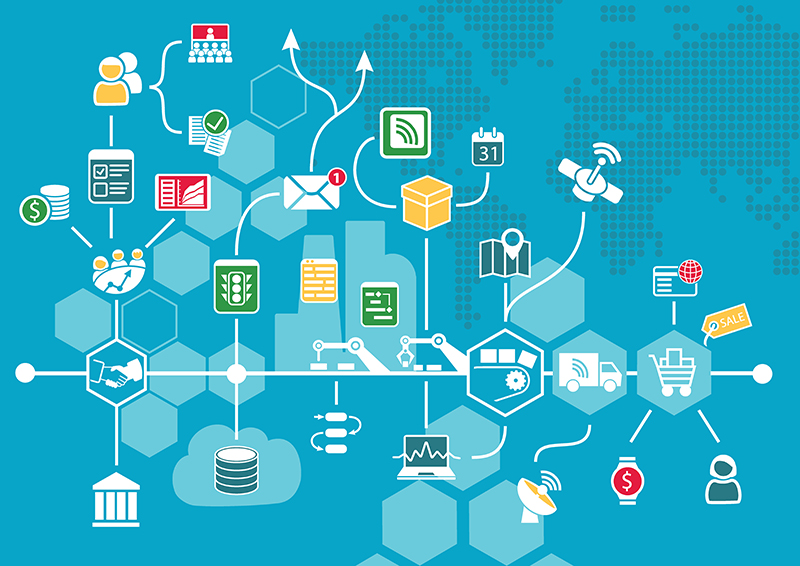 How to Engage Your Prospects and Grow Sales by Using Automated Behavioral Marketing
Have you noticed lately that you've been getting emails from companies with specific titles tailored just for you? For example, I received one the other day with this title, "We noticed you haven't opened our emails." Well…I hadn't. Busted! I clicked the link. And, suddenly, I was personally engaged in this company's concern for me.
This email came from a newspaper where I had an online subscription. I'd read the titles – with fascination – but I had been so busy since subscribing to this newspaper that I hadn't actually opened any of the emails.
Well, I sure opened this one, and it very politely gave me a tool for selecting better options for my subscription to tailor the emails I receive or to instead receive the print version of the newspaper, or perhaps both. Joy! I applied the perfect options for me…and clicked open the very first email I received after making these changes.
This is what automated behavioral marketing means. According to StreamSend, "automated behavioral marketing increases sales by delivering targeted and timely messages based on user behavior, shopping patterns and more. This means you send the right message to the right person at the right time."
The automated behavioral marketing email I received was from a company that I wanted information from – a newspaper that I had spent my precious dollars on for a subscription. If I had finally gotten tired of receiving emails I wasn't opening, I could easily cancel that subscription. But, thanks to automated behavioral marketing, I didn't. This demonstrates the value of automated behavioral marketing in maintaining a positive customer relationship.
The Bulldog Reporter provides a case study about a travel agency that used StreamSend's services to re-engage email subscribers who weren't opening their emails from the agency. The study offers insight into how companies like the newspaper I had subscribed to use automated behavioral marketing.
StreamSend embeds three steps into their customers' e-newsletter marketing and website systems:
Monitor—Determine who is opening and who is not opening their e-newsletter
Segment—Segment those who are not opening their e-newsletter
Engage—When someone who hasn't opened their e-newsletter in three months or more visits the agency's website, they are prompted to fill out a survey about their travel interests through a website pop-up. Subsequent e-newsletters will then include articles based on the interests captured in the survey.
The result was a major jump in re-engagement and an increase in sales through the delivery of targeted and timely messages based on user behavior.
To learn more about automated behavioral marketing, and about StreamSend and their services, check out this easy-to-read guide, "6 Ways You Can Put Behavioral Automation to Work for Your Clients."
Now, what about all of those companies we've never bought anything from that send us (free) emails? How can these companies use automated behavioral marketing to better engage their prospects and grow sales? More importantly, with most of us exposed to hundreds of "batch and blast" email messages every day, how can we continue to engage our prospects in all the great stuff that we so dearly want to tell them about?
This is truly the future for marketing.
One of the first bloggers to post about automated behavioral marketing is Bryan Brown from IBM Marketing Cloud. According to Brown, combining individual behavior and marketing automation "opens up a whole new realm for marketers, with repeated studies showing higher rates of opens, clicks and conversions on emails triggered by recipient actions as opposed to generic 'batch and blast' messages."
Brown points out that while important characteristics include a well-thought-out combination of technology, vision and skills (yup, that's me!), what marketers really need to launch an automated behavioral marketing system is a powerful interaction engine (…a what?) and a master database (we all have that!) (does your database capture web behavior?) (ok, so we need help with that, too).
In this new future for marketing, your database is your most valuable asset. To leverage its value, Brown describes five steps we should all take to move toward a unified master database:
Consider every way that customers interact with your brand: Every action by a customer or prospect across all channels — email, Web, social, SMS, mobile apps, CRM, check-ins, and more — should be looked at as having the potential to trigger an automated and personalized piece of communication.
Determine what data would enhance your customer's experience: Then, based on what you found, begin prioritizing these pieces of data. First on the list should be those pieces of data that would be most helpful in improving your customer's experience.
Consider how you can best capture and integrate this data: Use your understanding to determine how to capture any contact's cross-platform activity.
Find outside experts who can append important additional data to your records: Use third-party experts to fill in any gaps in your clients' data without draining precious resources from your own team. Missing birth dates for example? Someone out there can find those for you!
Consider other external data: There could be other data, such as interest rates or weather, that could influence your customers' choices. A custom technology integration enables your website to tap this data and serve up related content.
REALLY IMPORTANT SIDENOTE HERE: While growing your database, quality is just as important as quantity. A company I worked with used the cheaper alternative to append our database. We ended up with a database filled with inaccurate birth dates and irrelevant information. Our efforts, and our hefty payment, were useless.
So, what does this experience my team and I went through mean to you? It means that you want to make sure the first thing you do is figure out how you will act on the mountain of data you will have once you've completely built your database.
The next step is to determine a powerful interaction engine. According to Brown, taking the universal database and the business logic that you have now decided on, your interaction engine can drive personal contact experiences through email, SMS, your website and your mobile app, ultimately bringing your customers back to a purchase.
Our good friends at the IBM Marketing Cloud have just the tool for you. The IBM Marketing Cloud offers a cloud-based digital marketing platform that provides email marketing, lead management and mobile engagement functionality to inform and drive personalized interactions in real time.
Brown also offers a link to his company's white paper which includes real-time marketing ideas that you can apply to your own business: "Creating Real-Time Individualized Campaigns Around Every Imaginable Buyer Behavior."
In the interest of full disclosure, let me close by telling you that I have absolutely no relationship, financial or otherwise, with StreamSend, The Bulldog Reporter or IBM Marketing Cloud. I researched this topic extensively, and the sites posted here contain what I found to be the most interesting and useful information.
Make your life easier. Make all of our lives easier. Use this information to finally automate your company's marketing behavior!