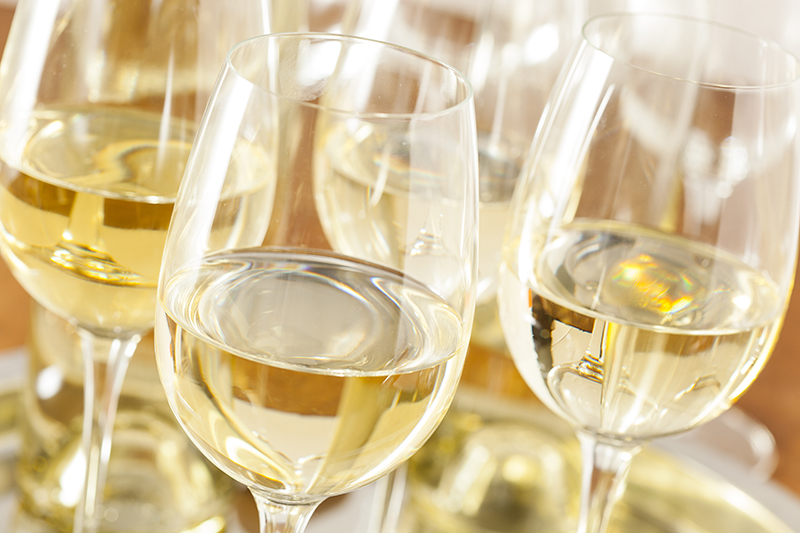 As the Planet Grows Hotter and Drier, the Jackson Family Implements Sustainability
Producers of world-famous Kendall-Jackson Chardonnay, the Jackson family has been growing grapes since 1974. Their hands and feet touch global warming daily in a deeply personal way. The family is now changing its farming practices to adapt winemaking to a hotter, drier world.
When I was in middle school, we moved to Marin County, southwest of Napa Valley. My father, a wine aficionado for as long as I can remember, brought my brothers, sister, and I along with our mother to visit wineries in both Napa and Sonoma. It was 1968 and the region was burgeoning. While Haight-Ashbury was busy collecting hippies, we collected wine.
California was a very different world then than it is now. Although I was only 11, I happily tasted wine from tiny glasses alongside my parents during our many winery visits.
With a mother from Davenport, Iowa and a father passionate about fine wine, I wonder now if my parents might have followed their neighbors and purchased land to grow wine grapes had we stayed in Marin County and not moved to the hot desert climate in Phoenix, Arizona instead.
In 1974, a San Francisco land-use attorney named Jess Jackson did follow suit and purchased 80 acres in Lake County, east of Mendocino County, and north of Napa and Sonoma counties. For the next eight years, Jess and his wife, Jane Kendall Wadlow Jackson, happily grew wine grapes which they sold to local wineries.
But in 1982, the economy took a serious downturn. The Jacksons decided to begin making wine to overcome their economic trials. And thus, a legend was born.
The Story of Jackson Family Wines
From the start, the Jacksons eschewed the philosophy of the time which focused wines on single vineyard varietal blends. Instead, they purchased grapes from wherever they could find quality, combined these with grapes from their own vineyards, and blended it all to create refreshing single-varietal wines.
In 1983, Kendall-Jackson debuted with the 1982 Vintner's Reserve Chardonnay which won the first-ever Double Platinum Award in the American Wine Competition. By 1992, Kendall-Jackson Chardonnay had risen to number one in the U.S., a position it holds through today.
In 1986, the Jacksons purchased the famous Tepusquet Vineyard in the Santa Maria Valley located in a new wine region, Santa Barbara County. Started by Louis Lucas in 1970, this vineyard first turned heads in 1975 when Napa's renowned ZD Winery made a Chardonnay from its grapes with a fabulous taste – unlike anything else. After their purchase, the wines from the Jackson's new label, Cambria from Tepusquet Vineyard, began to turn heads, too.
The Jackson family's holdings took off from that point on. Thirty-one years later, the family now owns more than 40 wine labels in Australia, Chile, France, Italy, and South Africa, as well as California and Oregon.
The Reality of Global Warming
Although many children of vineyard owners don't take on their parent's passion for winemaking, the Jacksons did wholeheartedly. Now many members of the Jackson family operate Jackson Family Wines in various roles starting with Barbara Banke, second wife of founder Jess Jackson and now chairman and proprietor.
But the role that the Jacksons have most recently taken on is far more than ardent family winemaking. After more than five decades growing wine grapes, the family is finely attuned to even the slightest changes in weather.
Grapes are ripening earlier. Aquifers are running dry. There is no longer any question: the world is becoming hotter and drier.
The Jackson Family Battles Back
Although they had dabbled in it for years, in 2008, the family formalized its sustainability program by first measuring its energy and water usage and greenhouse gas emissions. But they didn't stop there. According to David Gelles, who wrote Falcons, Drones, Data: A Winery Battles Climate Change for The New York Times,
The Jacksons are going beyond the usual drought-mitigation measures. They are using owls and falcons, to go after pests drawn by the milder winters. They are finding new ways to capture rainfall. And since fossil-fuel consumption is one of the biggest drivers of climate change, they are trying to become more energy efficient, in part through the use of old-school farming techniques. (2017, January 5).
The Jackson family has now created more than 100 reservoirs scattered across its vineyards and has implemented environmentally sensitive energy practices in all aspects of their business. This explains the owls and falcons: these predatory birds scare away other birds that might take a liking to grapes ripening just a few weeks too early.
Data-driven farming practices, like drones and devices that measure how much sap is in the vines, have been implemented across Jackson Family vineyards. For example, data is transmitted over cellular networks to computers equipped with software that calculates how much water specific areas of vineyards do or don't need.
The family's first publicity foray began when they contributed funds to build the Jess S. Jackson Sustainable Winery Building at University of California – Davis, which opened in 2013. This fully-equipped building will enable the winery at UC Davis to become the first self-sustainable, zero-carbon teaching and research facility in the world.
In their desire to use sustainable sources of water for growing grapes, the Jacksons looked north and purchased land in Mendocino County and in Oregon's coastal region. Their land in Mendocino County sits at 3,000' elevation in a cooler, wetter climate. One of the world's premiere regions for growing Pinot Noir grapes, their land in Oregon is lush compared to California's increasingly hot and dry climate.
Telling the World About Sustainable Winemaking Practices
Jackson Family Wines tells the world about the family's sustainable approach to grape growing and winemaking by leveraging the company's thoughtful operational practices through content marketing, media relations, and social media.
Through its inaugural Jackson Family Responsibility Report, titled "Cultivating the Future," 2016, Jackson Family Wines established a key content marketing practice by defining its values and initiatives.
The report cites the family's four core values, which the family calls sustainability pillars:
Sustaining Our Land – Preserving the biodiversity and resilient ecosystems on their lands by using responsible practices including wildlife-friendly vineyard design, natural soil enhancements and pest management, and erosion control
Crafting Our Wines – Farming and winemaking practices tied to responsible management of resources
Advancing the Field – Demonstrating leadership through financial support of the Jess S. Jackson Sustainable Winery Building at UC Davis, the first net-zero winery in the country, and conservation work with federal, state, and local governments
Innovation – Experimenting with pioneering growing methods, energy generation and storage technologies, and new ways of approaching historic winemaking problems
Each section of this detailed 56-page report describes Jackson Family Wines numerous achievements in sustainability. Here are just a few:
Acquired third-party sustainability certifications through the Certified California Sustainable Winegrowing (CCSW), Sustainability in Practice (SIP), and Low Input Viticulture and Enology (LIVE) programs for all California and Oregon vineyards and wineries
Paid a price premium to grower partners for certified sustainable fruit
Ensured that most of the Jackson Family land is left wild to support biodiversity and natural habitats
Became the leading generator of solar energy in the U.S. wine industry in 2016
Creating an agreement with the North Coast Regional Water Quality Control Board and the California Department of Fish and Wildlife to release captured rainwater from vineyard reservoirs into the Green Valley Creek to increase stream flows and allow the endangered Coho salmon population survival
Reduced water intensity by 41 percent since 2008
Integrated water conservation into winemaking practices through reduced vineyard irrigation, irrigation using recycled water, rainwater capture, barrel wash water recycling, and waterless tank sanitation
Jackson Family Wines then established a content communications foundation by posting sustainability on each label's website, in some cases with a top-of-the page link titled, "Sustainability." Each of the family's sites has a section that demonstrates its specific practices, always written in beautiful language. For example, the Carmel Road Winery website states: "We believe that making great wines and preserving this special place—from the deepest, coldest bay in California's wine country to Monterey's rich biodiversity—are goals that go hand in hand."
Passionate media relations following the report has led to many stories about the family's sustainability practices and awards, such as the section cover story from the Sunday edition of The New York Times quoted above. A quick website search led to even more stories. Here's a sampling:
To see how the Jackson family's sustainable winemaking practices are playing out on social media, I popped onto the Kendall-Jackson Facebook page and found sustainability right away. Although most posts feature wine pairings and beautiful table settings, a recent post featured a media story about the vineyard's use of drones.
For fun, I also stopped by Carmel Road's Facebook page. It features a photograph of its lush vineyards rolling against a stunning mountain image and a post about the SIP Certified Owl Man demonstrating the owl that plays a role in this vineyard's sustainability practices.
The Jacksons don't have to build brands. Their brands are built. Instead, the Jackson family is telling their story by maintaining their brand and promoting sustainability.
A Bottle of Kendall-Jackson Chardonnay in Solar-Powered Refrigerators Worldwide
As our globe grows hotter and drier, weather patterns shift worldwide. Oregon and northern climates are becoming wetter, while California and southern climates are becoming dryer. The Jacksons are using their resources and familial intelligence to adapt their wineries to this new world.
When my mother first tasted Kendall-Jackson Chardonnay, she was hooked for a lifetime. Like many Americans, there is always a bottle in her refrigerator, just waiting to offer its pleasant aromas and tastes to any friend or neighbor who stops by.
With the Jackson family's sustainability efforts leading the wine industry, my hope is that there will be a bottle of chilled Kendall-Jackson Chardonnay sitting in refrigerators worldwide.
Update posted Aug. 15, 2017: Barbara Banks earns Wine Spectator's 2017 Distinguished Service Award
Come Back and Visit Us!
Visit this blog every week to learn about the latest marketing trends, with a little history mixed in, too. And, follow me on Facebook, Twitter, LinkedIn, Pinterest, Google+, Instagram, and tumblr.
And be sure to stop by my wine blog at Grape Exploration for more stories about vineyards and wineries around the world!
References
Canterbury, C. (2016, September 29). A Brief History of America's Favorite Chardonnay. Kendall-Jackson.
Cultivating the future: Triple bottom line responsibility at Jackson Family Wines. (2016). Jackson Family Wines.
Gelles, D. (2017, January 6). Falcons, Drones, Data: A Winery Battles Climate Change. The New York Times.
Jackson Family Wines Collection. 2017.
Kettman, M. (2013, October 30). The Liquid Legacy of Louis Lucas. Santa Barbara Independent.
Winery History. 2017. Kendall-Jackson.