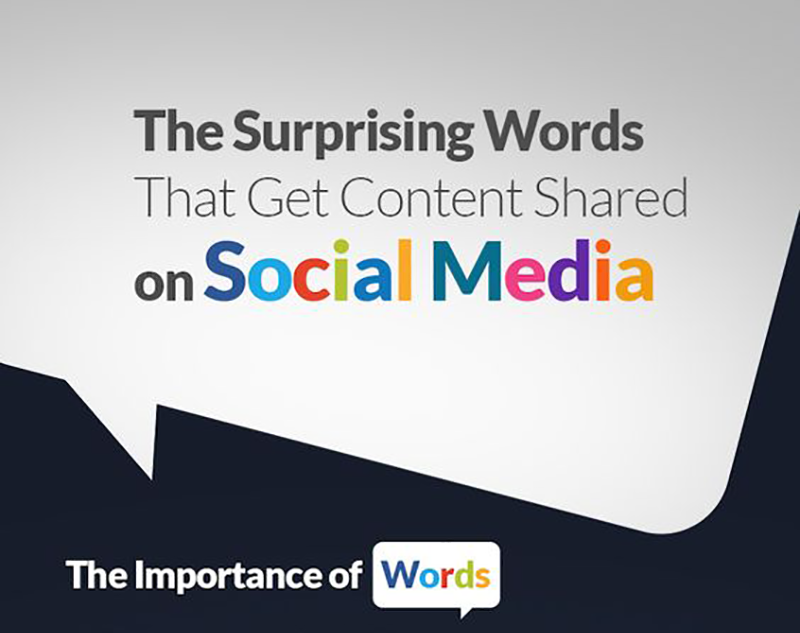 The Surprising Words That Get Content Shared on Social Media
Check out the lists of best and worst words to use on LinkedIn. All of my favorite words are listed in guess which column: Most Overused Buzzwords on LinkedIn. Surprised? I sure was.
Patel warns us not to use words like "expert, innovative, analytical, strategic, and creative" on LinkedIn. All I could think when I read this was, "how do I wrote about what I do?" I guess this shows what little imagination I have for words that truly interest people.
So, what are the best words to use on LinkedIn? Apparently, it's famous action words, like "created, increased, reduced, improved." And famous business phrases, like "on time, under budget." One would think these words are overused, too, but no – these words are exactly what people want to see.
Neil's infographic tells us loud and clear that what people want to read online isn't our beautiful writing. People want to read specific and focused action words that tell them exactly what to do.
By the way, I admit it. I totally stole this headline from Neil Patel's blog. And this infographic, too (thanks so much, Neil!). But I couldn't find Neil's blog post related to the infographic or I would have shared it directly with you. So, instead I decided to write my own.
This infographic makes me want to roll up my sleeves and rewrite my website. But it also makes me wonder how Ralph Waldo Emerson would fare in today's world.