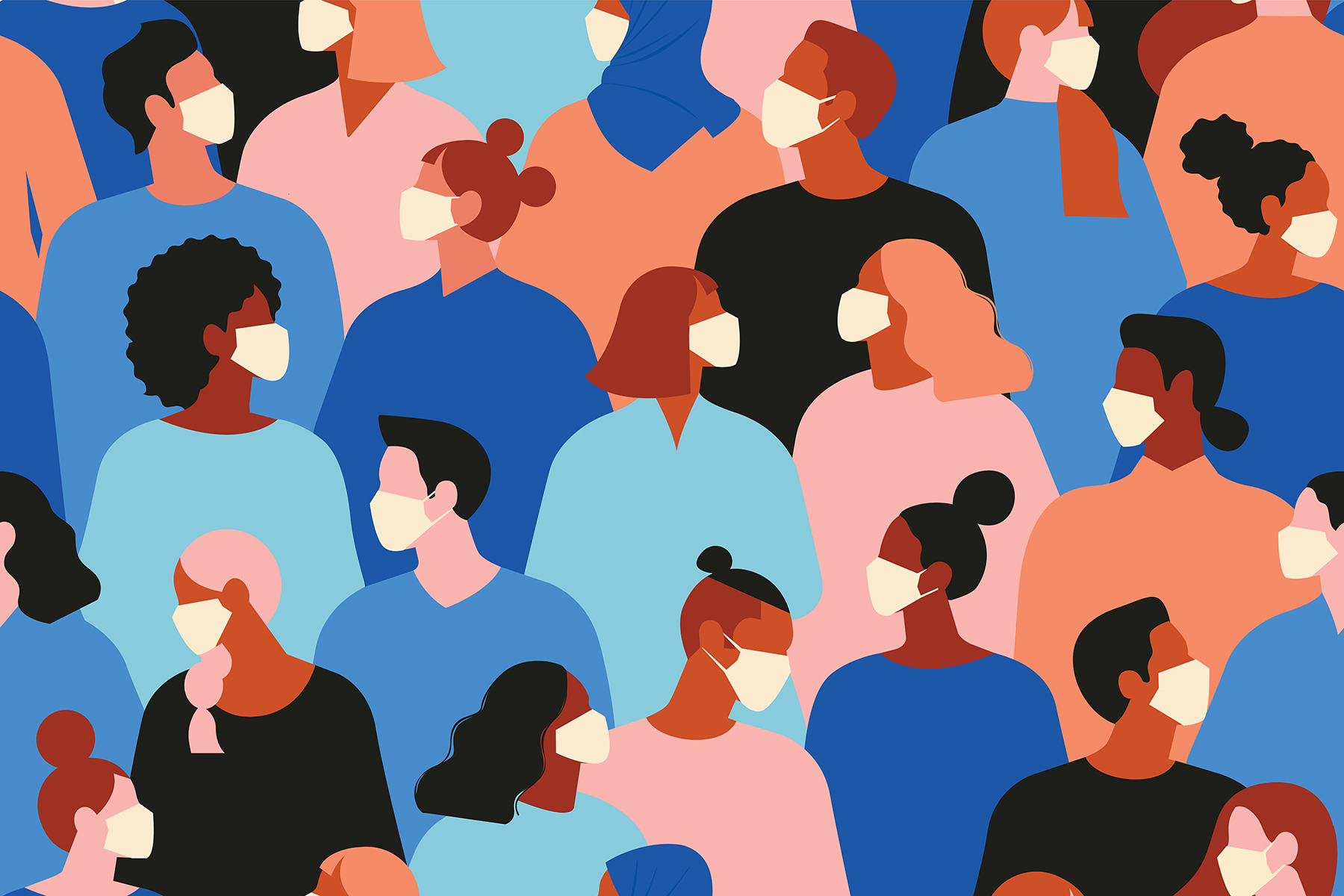 Selling Wine in the Era of Coronavirus
Wine and coronavirus: Two unlikely words to place in the same headline. Nonetheless, after it first bubbled quietly in Wuhan, China in December 2019, coronavirus catapulted around the world. Just three months later, elementary schools, major businesses, tasting rooms, and entire nations have shut down.
A Saturday morning visit to my local grocery store in Phoenix brought the sight of empty shelves that once carried basics like toilet paper and milk. Even churches have been affected: The Episcopal Church announced the withdrawal of traditional communion wine from the faithful. So, what does coronavirus mean for the wine we all enjoy with our evening meals?
Good news for small wineries: People want wine now more than ever before. The bad news? Many of the ways we used to sell wine have shut down. Tastings at wine shops? Vamoose. Tastings at festivals? Long gone are the festivals. Your own tasting room? Seriously: are you even open?
While you're tearing your hair out trying to figure out ways to ensure your winery survives the coronavirus, please don't forget the countless people who don't have backup resources like sick leave, or worse, savings. So many inspiring people have found ways to reach out and do things for others in spite of social distancing guidance that asks us to lock ourselves in our homes.
People are volunteering by helping seniors learn how to use social media and helping food pantries package donations for those who have no resources. You may even be able to find a way to donate some of your wine to an organization that can use it to raise funds for people who dearly need new resources right now. So let's open with this inspiring opinion essay by Erik Klinenberg, author of Palaces for the People: How Social Infrastructure Can Help Us Fight Inequality, Polarization, and the Decline of Civic Life.
How to Sell Wine
Back to you and your winery. Now is most definitely the time to adopt thoughtful social media practices that, quite frankly, we should all have adopted long ago. Through social media, you can reach people – who are sitting at home with not much else to do right now – and drive them to your website where they can order wine directly from you. Now, we have to figure out not only how to use these practices strategically, but how to become really, really good at them…and fast!
Sure, you probably already post on social media regularly. But how thoughtful or strategic are your posts? Or do you just hop on to say something funny about whatever happened today and then encourage people to buy your wine? Sounds thoughtful and somewhat useful…but is this really the best you can do?
And how consistently are you posting? Alison Smith-Story of Smith Story Wine Cellars shared a personal story at Unified Wine Symposium this year. Alison and her husband own a small winery in California. Thanks to their background as wine merchants, their burgeoning winery business grew quickly and they were able to relocate to a new home in beautiful Anderson Valley near one of their tasting rooms.
The process of building their new home was hugely time-consuming and Alison stopped posting on social media for about three months so that she could focus. Although they previously had exactly zero evidence that social media was tied in any way to sales, sales of their wines plummeted. A painful lesson about social media was learned and Smith Story Wine Cellars has been actively involved with social media since.
Truth is, I can hardly blame anyone for not paying careful attention to social media. After two years of thoughtful planning and consistent social media posting, I suddenly became extremely busy and quick posts about once a month became my sole strategy. Could that be why my business slowed down? Hmmm.
Time for all of us to dust off our social media skills and start focusing our time more effectively.
How to Begin
Where else? Let's write a list!
1) Perform a Social Media Audit
2) Define Content Strategy
3) Create a Social Media Planning Calendar
4) Assess Successes (and Failures)
5) Repeat
Next, we'll dive into each of these steps.
How to Perform a Social Media Audit
Ouch. Just the word "audit" makes this sound so painful. And I can't tell you this process is anything but painful…'cuz, truthfully, it's so much more fun to just post something funny on social media. But, taking the time to regularly audit your social media will help you identify what's working and what's not and how to best focus your efforts moving forward.
Since we're just starting this process, let's begin by taking out a piece of scratch paper and listing every single social media channel with your business name on it – even those channels where you started a page several years ago but haven't touched it since.
Next, start a spreadsheet which will give you places to put the following information for each social media channel you use:
Profile Information

Keep this simple: Just put the name of each social media channel onto its own spreadsheet tab, then list the name of all your profiles on that spreadsheet.

Audience Demographics

Tracking basic demographics like age, gender, marriage status, income, and location is probably the best way to begin understanding your audience. These demographics could well be different for each social media outlet. You may want to drill down deeper in the future, but basic metrics like these are a simple way to start and are easily captured on most social media outlets.

Audience Metrics

New fans? Year-over-year changes? By employing thoughtful discipline to ensure you track audience metrics on a regular basis, you can continually assess the success of your efforts.

Publishing Metrics

Again, keep it simple: number of posts in the morning vs. the afternoon vs. the evening? Each day? Each week? Total posts? Track and use the metrics that make the most sense to you. You can always alter your metrics in the future as you learn more about how people use your social media outlets. Just remember that you will still want to maintain consistency so that you can track year-over-year metrics, too.

Engagement Metrics

The term "engagement" refers to how people respond to posts by replying, commenting, or reposting. By tracking these metrics, you can better assess engagement with your posts and the overall success of each outlet.
Be sure to also include the change for each metric you track from the previous period. Tracking year over year metrics can help you understand both the growth of your fan base and the differences between each season.

Top Engaged Posts

Assessing all of the details for just the three top engaged posts and the three least engaged posts of each season can give you valuable information to help you target posts in the future.

Summary

Create a summary tab on your spreadsheet where you can collect the basic metrics for each social media channel in one place. This will give you a quick overview and a way to compare results from multiple channels.
Now that you've completed your first audit, how should you assess social media moving forward? Some people recommend a monthly audit – but I have a hard time believing that all the work of your small winery will leave you the time for a monthly audit. But, I don't recommend waiting for an entire year before your next audit. An annual audit won't give you a clear picture of seasonal changes. And seasons are everything when it comes to wine.
Let's settle on once a quarter. The first one will take a quite a while to perform, but after that it should only take you a couple of hours at most to create a thoughtful audit each season. And these are hours well worth spending.
There are various free spreadsheets available on sites like SproutSocial and CoSchedule to give you a place to start, or you can contact me and I would be happy to walk you through a personalized audit process for your wine business.
How to Develop a Content Strategy
Truthfully, there may be thousands of ways to personalize your content strategy to match your own winery's focus. No matter how you personalize your content strategy, strategy development always begins with your goals.
The overarching goal is, of course, to sell wine. What are the sub-goals that will get you to this major goal and what steps can you apply to achieve them? For example, is one of your goals to establish personal relationships with wine customers? Maybe you could set up a private tasting session with your top wine customers to give them the opportunity to taste your ideas for new blends. This accomplishes two objectives: Engaging your top customers and researching innovative blends for your wine menu.
Next, who are your target audiences? What problems can you solve for these audiences? What makes your winery unique?
By judiciously identifying your goals, and by defining your audiences and solving their problems, you can then develop a more nuanced approach. Take your next step by identifying which social media channels each of your audiences gravitates towards and what kind of messages are most likely to engage them. This post about content strategy from HubSpot will give you even more ideas.
The good news about the wine business is that grapevines have quite the lively little lives of their own. Just using the rhythm and seasons of your vineyards gives you a great place to start defining a timely social media content strategy by identifying what makes your winery unique.
Next, sprinkle in holidays and seasons (like summer whites vs. winter reds) and your content strategy is nearly planned for you. Blending in posts that help you develop your following by answering questions for your followers will fill in any gaps by expanding your messaging. To use a framework that will help you organize your ideas, visit Coschedule where you can find a host of digital marketing templates and solutions.
Finally, what forms of content do you want to create? There are many formats to choose from, but one in particular leads directly into this next question: Do you have a blog on your website? If you don't have one already, today might be a really great day to add a blog. "Oy vey!" you say. "But, that's so much work!"
Yup, it's work. But what else are you going to do? Host tastings in the era of coronavirus?
Actually, I could write the rest of today's post about how blogs help promote your business, your website, and your social media, how to start and maintain a blog, and more…but these are conversations for another day. The main point here is a blog that engages your readers and promotes your business doesn't have to be complicated or even marketing-oriented. Start by making your blog like a diary and just write about what's happening in the vineyard or the winery each time you post.
You might think no one cares about things like pruning strategies or how you assess wines before bottling. In fact, you'll be shocked to learn just how much the rest of us really do care. Post on your blog just once a month and you'll have a wealth of content to draw on for social media. And a blog also helps keep your website fresh and current.
Need a place to start? For lots of ideas from one of the finest winery blogs around, check out Tablas Creek Vineyard in Paso Robles.
How to Create a Social Media Planning Calendar
You've assessed your social media, defined a content strategy, and started your blog. How best to implement all of these ideas every day through social media posts? First, I suggest a spreadsheet. Yes, I do like spreadsheets, but there's a reason for that. Spreadsheets deploy simple elements to help you stay organized.
My suggestion for you is that you create a simple one-page spreadsheet for each month that you can post by your desk to remind you of what you should be focused on marketing-wise during any given day. This will help ensure that you are following your plan.
Plan each week to post at different times of day. There are various ways to assess the "perfect" time of day to post, but if you always post at this time, then you'll miss those folks who hop on to social media at different times.
You'll definitely want to play with the timing of your posts to be sure you are capturing the most effective rhythm for you and your winery. For example, maybe you figure out that 5 p.m. on Tuesday, Wednesday, and Thursday are the "best" times to post – meaning the times when you'll reach the most people. Well that leaves you with four entire days and a host of other times to post as well. Focus your top posts for these "best" times, but make sure you post interesting things at other times, too. This way you'll capture the wide range of people interested in your wines.
You may be inclined to make this too complicated…but why? Keep this part of the process simple and sweet and you will be far more likely to actually follow your plan.
Attached here is a super-simple template that you can use to create your own plan for each month. You can then add other more timely posts each day related to what's happening at your winery.
How to Assess Successes (and Failures)
Don't worry – you don't need to perform a social media audit every day or even every week. In fact, you don't need to write anything down at all in order to assess your successes or failures.
The point here is to take a moment each day to consider what's working and what's not and why. Then, tweak your next post based on your assessment. Keep performing these micro-assessments each day as you play and explore on social media.
Maybe you do actually make a few handwritten notes about your successes and failures, and post them on your bulletin board. You can document and formalize these notes each season when you complete a fresh audit, but your daily thoughts and these little notes will also help you assess your next steps each day.
Repeat
A new season has begun and all you need to do now is repeat this process. There is much more that we can do, but this post gives you the simple basics to thoughtfully put together and maintain a social media strategy for your winery. Once your habits have become ingrained, the process will become as obvious as making a delicious breakfast each morning…paired with a breakfast wine of course!
What's Next?
We can only hope that our current coronavirus scare goes quickly away so that we can all get back to our daily lives. In the meantime, let's use our shuttered time wisely for both others and for our wineries.
Your first step is to ensure you are truly committed to this process. By being disciplined and following the plan here, you will find surprising new successes through social media. As you learn more about your audience, your followers, and how your customers engage with your winery, you can develop more nuanced approaches like adding new measurement tactics, generating leads for email marketing, and continually refining your blog and your daily posts. You might even make changes with your wines after learning more about your customers online.
Visit this blog regularly to learn about the latest marketing and storytelling trends, with a little history mixed in, too. Follow me on Facebook, Twitter, LinkedIn, Pinterest, Instagram, and tumblr.
And be sure to stop by my wine blog at Grape Exploration for stories about vineyards and wineries around the world!
Most importantly? May you all stay healthy, safe, and coronavirus-free.
References
Bergstron, Breonna. (2019, August 7). How To Build A Content Marketing Strategy You'll Actually Use (Template). CoSchedule Blog.
Blog Tablas Creek. (n.d.). Tablas Creek Vineyard.
Chen, Jenn. (2020, March 5). What you need to know to create a social media budget. SproutSocial.
Level Up Your Social Marketing in 2020 [Free Toolkit]. (2020, February 2). SproutSocial.
Jackson, Dominique. (2020, January 15). How to Perform a Social Media Audit (Free Template Included). SproutSocial.
McGill, Justin. (2019, December 6). How to Develop a Content Strategy: A Start-to-Finish Guide. Hubspot.