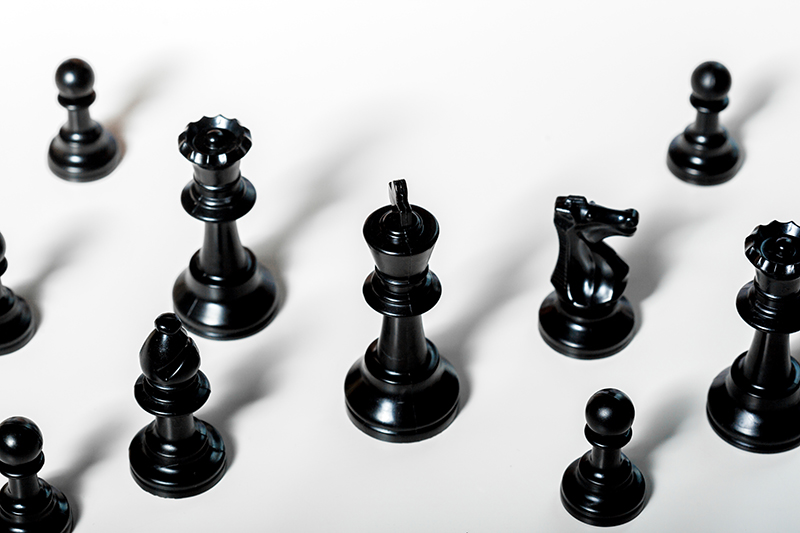 All About Conquest Marketing and the Art of the 1,150 Word Blog Post
When considering SEO, according to Reddit, "high-ranking content contains the following: more words, fewer static keywords, and is valuable."
More words?
Further, Reddit " believes that from an SEO standpoint, "a 1,150-word guide using various proof terms and relevant terms that goes in-depth about a particular subject ranks higher on search engines, every time." Proof terms and relevant terms are something I can handle. But, 1,150 words? Every blog post?
I just posted about how strongly I believe in 500-word blog posts in How Vastly the Blogosphere Has Changed in the Past 10 Years. This whole "more words" thing we just read about on Reddit's blog, and other places as well, is not making me happy. But Reddit's post titled "How to Please the Search Engine Robots Overload and Conquer SEO in 2016"may finally change my hard-earned writing habits. So, let's research this topic further by looking at a blog with 1,150+-word posts.
At first, I shied away from the blog at Strong Automotive Merchandising. My marketing focus has been entirely in the health care space for the past 15 years. I thought that there were virtually no similarities between health care and automotive sales—other than this: the practitioners in both industries speak English. This brilliant blog post in the Strong Automotive Merchandising's blog about conquest marketing has totally changed my thinking.
Strong Automotive Merchandising, based in Birmingham, Alabama, first opened its doors in 1977. In 1994 it became employee-owned, and it has continued to evolve ever since. Now, Strong Automotive Merchandising has this to say about its focus, "Strong Automotive Merchandising generates the highest level of quality traffic per dollar spent by focusing on sources that yield the greatest return for our dealer clients."
Sold! Except, I wasn't looking for a car. But, if I keep on reading this blog, I might be soon.
By the way, I don't know if Strong Automotive Merchandising invented the term conquest marketing, but if you do a search for this topic on Google, you'll find that Strong Automotive Merchandising dominates the results.
On to our further research: In its blog post, Conquest Marketing Guide, Strong Automotive Merchandising spells out the two forms of conquest marketing, "You are either convincing someone to buy the same brand product from you or convincing them to buy a different brand product from you. Either way you look at it, all marketing, outside of your current customer base, should be considered conquest."
All marketing should be considered conquest marketing? Yup. Fascinating!
Next Strong Automotive Merchandising spells out the path it believes will lead anyone to the right conquest marketing strategy for their business. It starts out sounding just like the marketing I grew up with. But then it takes a hard left turn:
Understand the Competition: Strong Automotive Merchandising points out that this essential step often gets overlooked. Start by spelling out your competition.
Understand the Customer: The key here is understanding the plight of your customers. The first step is to segment "your customers into buckets based on demographics or similar interests and then reorganize them by common problems."
Focus on Solving the Problem: This is the most important part of conquest marketing. It involves two steps depending on whether the customer currently owns a product you sell or not: 1) If the customer currently owns a product you sell, then your message is focused on the benefits of buying from you; and 2) If the customer currently owns a competitor's product, then your message must also address a problem and solve it for them
Sound familiar? Ah, here's the left turn:
Consider the Buying Funnel: When creating your message, consider the buying funnel which includes five stages according to Hubspot: 1) Awareness, 2) Consideration, 3) Intent, 4) Purchase, and 5) Repurchase.
If you've read this far, then I'm pretty sure you've heard about the buying funnel. But, when's the last time you actually thought about it? More importantly, here's the actual point of that hard left turn that I keep telling you about: Repurchase.
Most people, especially sales people, are satisfied as long as the sale is made. How often have you bought the product, then not been able to reach that friendly sales person again? Here's the thing: If you want that customer to return and buy again, you absolutely must think about repurchase during the initial buying process. According to Strong Automotive Merchandising, "If your product requires post-purchase service, then you have an opportunity to create a relationship, and at the end of the day, people buy from people they like."
This next part may seem like a totally unrelated hard left turn. Bear with me, though – you'll see my point shortly.
I've put 268,000 miles on my beautiful Ford Explorer Sportrac, with its flashy orange and silver racing stripes, since 2002. And guess what…it's still my only vehicle. The style is dated, the seats are starting to look just a little shabby, and the paint is funky. Other than that, my beautiful black truck continues to clip right along needing nothing more than an oil change every 5,000 miles, appropriate maintenance every 15,000 miles, and new tires every 40,000 miles.
Prior to purchasing my Ford truck, I had owned several different brands of vehicles including Subaru, Saab, Toyota, Volkswagen, and Jeep. I owned each of these vehicles for a couple years or so, then got tired of all the repairs. When purchasing these vehicles, always through a dealer, I underwent significant haggling, hassling, and interference from overbearing sales people.
My purchase of my Ford truck was a completely different experience. Just like my previous purchases, when I went to purchase my Ford, I went to the nearest dealer. There all similarity ended.
I mumbled something about needing a vehicle I could go camping in and the sales people at the Ford dealership quietly showed me a lot filled with cars and trucks. Then, they left me alone to look at them. I leisurely strolled the lot – without any haggle, hassle, or interference – and looked at several different vehicles until I found one that I liked. Once I made my decision, I hunted down a sales person who was gracious, helpful, and friendly, but not at all overbearing. He quickly filled out the paperwork, and then waved me off.
I was stunned. I peppered this poor sales person with questions about his process. He explained that auto sales at Ford was in a new world. People were now treated like they knew what they wanted and they weren't hassled.
A few weeks later, Ford sent me an enormous package along with a thank you note for my purchase. I opened the package to find two sturdy folding camping chairs with thick canvas seats and backs along with protective carrying cases for each. My wonderful new chairs were perfect for my many camping trips. Fourteen years later, I'm still using them like crazy and they show not even a nick of wear.
Since this purchase, where did I take my truck for repairs? The same Ford dealer who sold the truck to me. The repair people at the dealership are unlike any repair people I'd dealt with before. They never tried to talk me into repairs I didn't need. They fixed what I asked them to fix, told me about the few minor things I hadn't noticed, and nothing more. And, they charged a very reasonable rate. They even sent me a birthday card every year.
I plan on keeping this truck until the wheels fall off. But when I'm finally ready for a new vehicle – maybe one that is easier on gas – I'll bet you can guess where I'll go. Ford.
My friends all think I'm nuts. But they don't own Fords.
Ford demonstrated exactly the service that Strong Automotive Merchandising describes throughout its blog post, with a special focus on building the repurchase relationship. Ford has conducted nearly perfect conquest marketing throughout my experience with them.
What does all this have to do with SEO and 1,150-word blog posts? If I hadn't been intent on writing a long post, I may never have recalled my memory of my truck purchase, told you all about it and related it to our discussion, thus building a relationship with you that I hope will continue for the long-term.
Visit my blog every week to learn about the latest digital marketing trends. And follow me on Facebook, Twitter, LinkedIn, Pinterest and Google+ for more information about social media and content marketing, or on Instagram for just plain beautiful photographs.