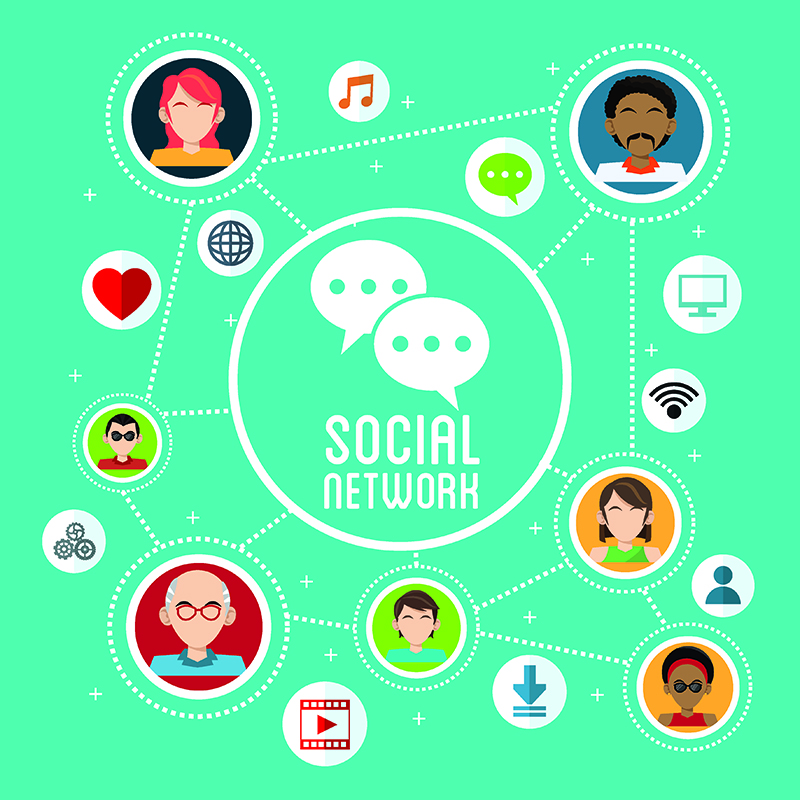 Market Segmentation: Finding the Story in Your Data
In 2006, Daniel Yankelovich and David Meer introduced a tool in the Harvard Business Review that they called the "Gravity of Decision Spectrum" which focused on the form of consumer behavior that is of greatest value to marketers – the relationship of consumers to a product, not to their jobs, their friends, their family, or their community.
Rediscovering Market Segmentation
In their article, titled "Rediscovering Market Segmentation," Yankelovich and Meer wrote that the science behind segmentation, which involved psychographic profiling, had become narrowly focused on the needs of advertising, diverting segmentation from its original purpose which was to strengthen brand identity.
For marketers to use market segmentation effectively, Yankelovich and Meer suggested they first determine the question their segmentation exercise is aimed at answering, and then collect data on emerging social, economic, and technological trends that may alter purchasing and usage patterns. Armed with this data, marketers can then fashion segments that are both revealing and specifically applicable to their most important questions.
Yankelovich and Meer used the example of continuing care retirement communities (CCRC), which provide a full continuum of care for retired seniors from independent living to assisted living to nursing care, to illustrate how segmentation can uncover value. CCRCs are very expensive and residents don't build equity through ownership, and yet the number of CCRCs available to seniors quintupled in the 15 years leading up to 2006. By using segmentation that was oriented around changing family values, researchers were able to determine that seniors desired autonomy and were willing to embrace life with strangers in a quasi-institutional setting. This is a use of market segmentation that relates directly to "the relationship of consumers to a product" rather than a use of segmentation to focus on the needs of advertising.
I worked in market research in the mid-2000s, and typically performed segmentation exactly as Yankelovich and Meer described in their article – not how it was being used for the continuing care retirement communities described here. Our studies, performed for the hospital organization I worked for at the time, were designed very specifically to determine what message we would send through advertising. Digital marketing wasn't even something we talked about at the time.
Our studies were brilliant. It's a shame that their importance was misguided by our lack of knowledge. But why were we so far off the mark?
The Advent of Digital Marketing
In the 2010s, as advertising has waned in importance, the characteristics of segmentation that Yankelovich and Meer reacted to, specifically that it was narrowly focused on the needs of advertising, have also waned. Marketers have become increasingly sophisticated. Internet formats for marketing are now called digital marketing and have expanded dramatically in importance, often taking lead over advertising in both attention and budgets.
Whether Yankelovich and Meer wrote their article in the midst of a critical turning point in marketing, or whether their article actually triggered a wholesale rethinking of the way we approach marketing, would be hard to determine.
The opening of Douglas Karr's blog post about market segmentation in MarketingTechBlog describes how segmentation is being used today: "Customers expect a personalized experience and marketers are clearly seeing the opportunity on marketing segmentation and personalization."
As if to demonstrate the importance of personalization, throughout his blog post, Karr has flagged specific items with a little Twitter bird and the admonition, "Tweet This!"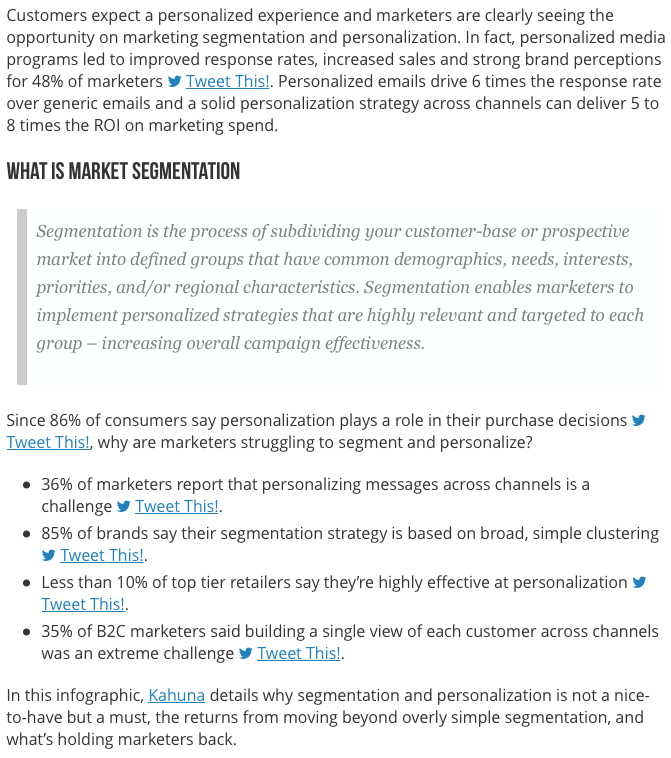 Click on the "Tweet This!" link, and magically a perfect little tweet pops up complete with a link and a hashtag all ready for you to post. The tweet even contains a cleverly truncated version of the article's URL. All you have to do is click "Tweet" and your tweet is published in Twitter just as though you'd thought up this brilliant tweet all by yourself.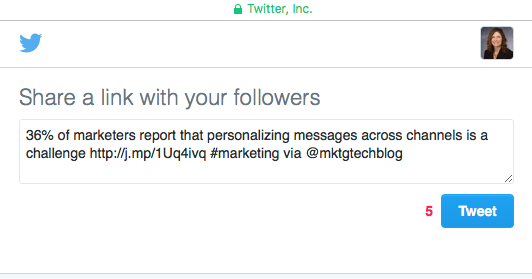 It's not clear if Karr is intentionally tapping into an important quality that certain segments need: "Make it easy." Karr may just be trying to get people to tweet about his post. But his method is magnificent.
"So…did you tweet his post?" is the burning question in your brain right now. Yup. I sure did. Thus illustrating that I am a card-carrying member of the "make it easy" segment that Karr is trying to appeal to.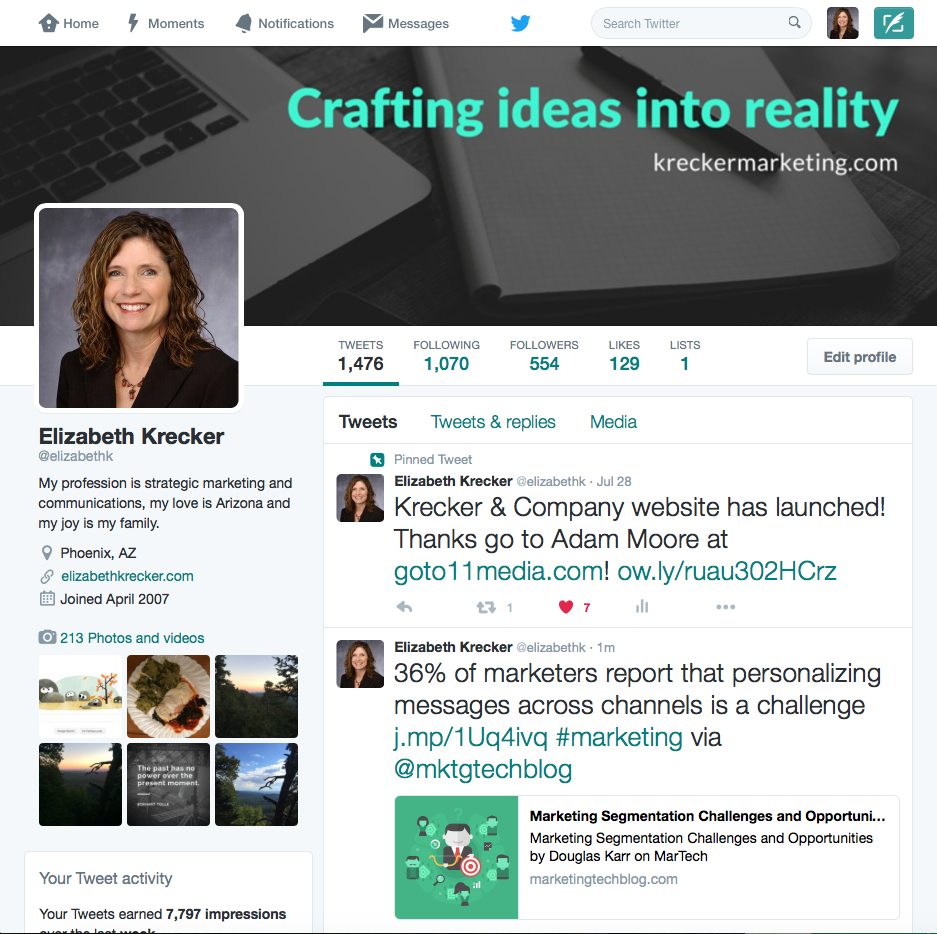 Karr's post illustrates that Yankelovich and Meer's advice is as timely today as it was in 2006. Here are the questions that Yankelovich and Meer suggest we ask as we develop our market segmentation campaign:
What are we trying to do?
Which customers drive profits?
Which attitudes matter to the buying decision?
What are my customers actually doing?
Will this segmentation make sense to senior management?
Can our segmentation register change?
Yankelovich and Meer introduced the Gravity of Decision Spectrum to aid the process of segmentation describing how it will help you understand how deeply you need to probe consumers' motives, concerns, and even psyches, to determine their expectations.
From Rediscovering Market Segmentation,
What Is at Stake?
Knowing how important a product or service is to your customers will help you decide which of their expectations are most likely to reveal their willingness to purchase your product. If your products are purely functional, you will probably want to investigate such garden-variety factors as the price sensitivity and brand loyalty of potential purchasers. But if such purchasers are facing life-altering choices, you will want to inquire into their most deeply held beliefs.
In order to determine what your marketing segmentation exercise should try to find out, this chart implies that we must look at the three types of decisions our audience might make: shallowest decisions, middle-of-the-spectrum decisions and deepest decisions.
For example, in looking at this chart from the perspective of a hospital marketer, there are three types of decisions that someone considering a hospital might make: 1) Shallowest – how to evaluate a hospital; 2) Middle-of-the-spectrum – whether to visit a hospital for a specific medical condition; and 3) Deepest – what course of medical treatment to choose.
In viewing this chart, I can see why my previous experience with segmentation was so misguided – we were mainly concerned about the shallowest of decisions with just one or two questions that dabbled in the middle-of-the-road-spectrum. We also were solely concerned about the issues we wanted to address, with no consideration toward our consumers' concerns or, more globally, what our market segmentation study should try to figure out.
This simple exercise clearly demonstrates the value of using the Gravity of Decision Spectrum to narrow down what questions an organization is probing through market segmentation.
By expanding your perspective and being thoughtful about exactly what you are probing your consumer audiences for through segmentation, you will take the first steps towards finding the story in your data.
Stay tuned for our next blog post! We'll look closely at an infographic from Jesse Noyes at Kahuna to take the next step towards finding the story in data: probing how we can implement smart segmentation into our digital marketing plans.
Come Back Again!
Be sure to visit my blog every week to learn about the latest digital marketing trends. And, follow me on Facebook, Twitter, LinkedIn, Pinterest and Google+ for more information about social media and content marketing, or on Instagram and tumblr for just plain beautiful photographs.