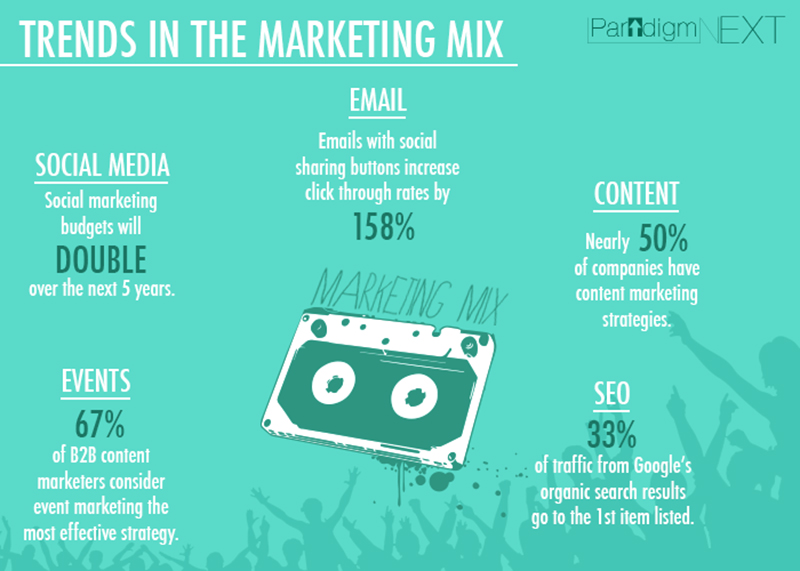 Marketing vs. PR vs. Social Media vs. Content Marketing…? Oh My!
I always thought finance and accounting were just two different ways of saying the same thing. They're not. These are two entirely different topics with just one thing in common: money. The same holds true for content marketing and social media.
However, as we have become more and more refined about the methods we use to promote businesses, we can slice and dice these terms all day long, as only those of us in the marketing, PR, marketing communications, content marketing, social media, blogging, web 2.0, SEO, influencer marketing and more field can.
Back in 2008, consumers had already started to tune out traditional advertising and marketing efforts when Joe Pulizzi posted his 42+ predictions for marketing. Actually, that's what the headline said, but Pulizzi didn't make any predictions at all. Instead, he reached out to the Junta42 Top 42 bloggers to advance their own predictions, nearly all of which centered around social media and content marketing. Reading this article is absolutely fascinating because nearly all of the predictions have come to pass in 2016 exactly as they were described in 2008, eight years ago.
As much as I enjoy intellectualizing about social media and content marketing, personally, I believe all of these different topics actually have three things in common: branding, public relations and promotions. In theory, good public relations and good branding should also promote the business, but branding, public relations and promotions are not the same thing. Branding puts a face on the business, public relations portrays a positive message about the business, and promotions bring new business to the business.
While it is entertaining to those of us whose lives revolve around words to debate all the different meanings of these terms, the bottom line is this: The business world still thinks of all of these things as simply "marketing."
The image posted here is from ParadigmNext, an innovative and creative Chicago digital marketing agency providing a wide range of internet marketing services, winner of the 2016 AVA Digital Awards, and frequent host of valuable webinars.