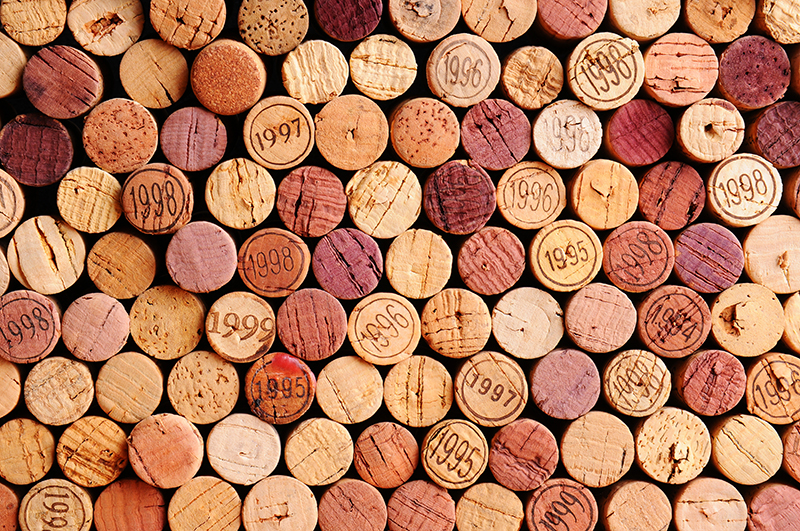 A Total Marketing Strategy Analysis of Total Wine & More
Total Wine & More stores and sales programs are designed to appeal to a wide range of customers—from casual wine drinkers to true connoisseurs, along with beer, liquor, and cigar aficionados. Total Wine also offers accessories and a range of services that make it a one-stop shop for wine lovers.

A privately owned firm, the leadership of Total Wine includes brothers David and Robert Trone, who started the company in 1991 with a small store in Delaware. Now, the largest independent alcoholic beverage retailer in the U.S., Total Wine has more than 150 stores located in 20 states (Store Finder, 2017).
In this post, we'll first focus on the unique way that Total Wine implemented the four marketing Ps, then we'll discuss Total Wine's foray into technology and the legal battles it is facing.
Promotion
Total Wine stores host weekly tastings and monthly classes taught by sales professionals with experience and knowledge about Total Wine products. We could easily rename this subsection "People," because the secret in Total Wine's successful promotions lies within the expertise of these sales professionals.
The company's access to labor is founded on the strong desire of its team members to work in the wine industry allowing Total Wine to hire intelligent, dedicated, and hard-working employees to work as cashiers and retail sales associates for much lower wages than they might make performing a professional position in a different industry.
The company makes clear that it places a premium on its employees by stating on its website in gigantic bold all-capital letters, "It's our team members who make the Total Wine shopping experience so special" (Our Company, 2017).
After spending time at Total Wine, several employees explained to me that before they start serving customers on the retail floor, they serve as cashiers while they participate in more than 150 hours of instruction on product education including wineries, wine regions, production methods, and varietals, as well as breweries and liquors.
Many travel in the U.S., and some even travel out of the country, visiting wineries to learn about wines firsthand. In addition, Total Wine store managers are trained to universally have the characteristic of flexibility making Total Wine an appealing place for wine industry employees to work.
Nina (Total Wine employees don't provide their last names to customers for their personal protection), is from Russia and works at Total Wine one day a week (2016). Her personal preference is for European wines, but she speaks knowledgeably about California and Argentina wines as well. When asked what Total Wine does to encourage her enjoyment of the wine industry, Nina told me that her encouragement didn't come from the company, but from her manager whose flexibility and easy-going nature made it easy for her to enjoy her job (2016).
Anthony, also a Total Wine employee, echoed Nina's enthusiasm and discussed having learned so much from his training that he could now pick a wine for any individual based on knowing just a few of their wine preferences, even if he hadn't tasted the wines (2016). Just knowing the region and year of any wine was enough to understand the style and taste of the wine.
Anthony echoed Nina's comments regarding what inspired him to enjoy his job: his manager. He even described his manager using the same words as Nina—easy-going and flexible.
Total Wine places almost as much emphasis on educating its customers as it does on educating its employees. Total Wine stores provide Friday, Saturday, and Sunday wine tastings, and many stores also provide more extensive wine classes. According to Bozick, classrooms staged within most Total Wine stores can seat 25-40 people, and are equipped with Wi-Fi and technology that allows "for virtual tastings and classes with the 'rock stars' of the wine and beer-making worlds" (2016).
Educating both employees and customers gives Total Wine an important step up in the marketplace. Retail sales associates at Total Wine walk hurriedly throughout the store constantly performing their jobs. They are always friendly, patient, and answer questions fully, but they don't devote too much of their time to any one customer in order to allow plenty of time for all customers.
According to Lovelock and Wirtz, "waiting for a service process is an almost universal phenomenon" (2011, p. 238). However, it is rare that a customer at Total Wine waits at all, or if so, just a minute or two, to check out their purchase. While sales associates are always busy, they immediately hop to the cash registers to support the cashiers and help customers who want to check out.
In addition, Total Wine promotes its product to both new and frequent buyers through direct mail and email promotions, and uses media relations strategies to promote the opening of new stores.
Total Wine promotes in-store sales through its regularly hosted wine, beer, and liquor tastings, discounts for large purchases, a sales program where customers can order their purchase online ahead of time and pick it up at the door, and a recently launched rewards program for frequent buyers.
Occasionally, wineries, breweries, and liquor sellers will also visit Total Wine stores to host tastings and promote their own products further building the reputation of Total Wine as a store that offers a wide selection of high quality products.
Product
The products sold at Total Wine reflect wine regions throughout the world, are wide-ranging in quality, and are designed to appeal to a broad array of tastes.
Total Wine purchases its products either through distributors or through its Winery Direct program. The Winery Direct program purchases wine directly from certain wineries which then cannot sell this same wine to any other outlets. This process ensures customers can only purchase that particular wine from a Total Wine store.
Price
Michael, a Total Wine employee, explained that the cost of wine is often about far more than just the quality of the wine (2016). Good quality wines can range in both price and quality from $10 to $120, however, wines of equivalent quality could cost anywhere from $10 to $6,000. How? The rarity of the grape, region, or the wine style is sometimes all it takes to catapult a wine's price from $10 all the way to $6,000. The uniqueness of these high-priced wines provides value far and above just the quality of the wine.
That said, products at Total Wine are priced competitively for the marketplace. For example, Arizona wines are priced at Total Wine either the same or less than pricing at competing stores.
Place
Total Wine's store location, appearance, layout, and product offerings are strategically designed and located to appeal to middle market and high-end wine buyers and connoisseurs. Wine, beer, and liquor are also sold in supermarkets, specialty markets, liquor stores, and in smaller wine stores, however, there are few large warehouse-style stores similar to Total Wine in any of the locations where its stores are based.
The Total Wine in-store environment is staged in a warehouse-style format with tall shelves stacked with wine separated by region and style, and with special sections such as a beer section, a liquor section, a section for wine glasses and other wine products, and a cigar humidor.
Each Total Wine store features between 15,000 and 25,000 square feet of retail space and carries more than 8,000 wines, 2,500 beers, and 3,000 spirits (Our Company, 2017). The store layout is virtually the same for all stores so that customers can quickly find their way no matter which store they visit.
Technology
Total Wine uses also uses advanced technologies to promote its wines. The Total Wine website is well-written and carefully designed to make it easy for users to find the information they need to take their next step in their wine purchase.
The Total Wine app offers tools that can help the user drill down to specifics, such as pairing wine with chicken baked in a heavy cream sauce. The app then provides choices of Chardonnay, Sangiovese, Pinot Noir, or Merlot wines as options to pair with this chicken dish (App, 2016).
Other Total Wine online services include the ability to order wine, beer, or liquor online and have it shipped directly to a home, or to order online and pick up the product in the store within an hour of placing the order.
Total Wine has employed even more new high-tech technologies in its stores during the past five years. According to Luna, "On any given day, a vintner might guide customers through a virtual tasting of a new variety, via live streaming video from his California winery, projected on a massive high-definition screen in the new Natick [Massachusetts] store" (2015)
Legal Challenges
The business hours and operations of Total Wine are partly based on state restrictions created by liquor laws which vary in each state. Total Wine recently set in motion a staged battle to change liquor laws in the State of Connecticut, which has a legal system that sets strict boundaries for wine and spirits pricing and strict control of the hours that wine and spirits may be sold.
While the reasoning behind the hours set for liquor stores is well-documented, the reasoning behind the levels that Connecticut sets for pricing is not, other than it appears to be a way to set pricing so that small stores will not be put out of business by big stores, such as Total Wine (Turmelle, 2016).
Liquor stores in Connecticut are therefore prohibited from selling wine, beer, or liquor below a level set by the state, however, opponents say that this law, "violates the American ideal of a free market economy and cheats consumers out of getting the lowest possible prices" (Turmelle, 2016). On a sign displayed in stores in Connecticut during September, Total Wine explained its position to its customers,
Customers in Connecticut want to pay less for wines and spirits, as in other states, but the Connecticut laws and regulations say, "No." Total Wine & More has sued the state of Connecticut to lower the prices for you. The state has demanded we take our prices back to their minimums. Please contact your state legislators and ask them to stand up to the package store lobby while we fight in court for lower prices. (2016)
A bold statement, indeed.
As evidenced by the battle it has launched in Connecticut, Total Wine is committed to promoting a more open culture with less restrictive legal regulations to encourage growing wine, beer, and liquor sales.
Further, although leaders from nearby Minnesota cities proclaimed publicly the positive impact of their new Total Wine store, the company was nonetheless turned down in its bid for a new store in Minnetonka, Minnesota (Smith, 2016).
Total Wine remains committed to growing, and Total Wine isn't giving up on Minnetonka just yet. As explained by Total Wine spokesperson, Ed Cooper,
"Our customers love us; our competitors don't," Cooper said, adding that the company is exploring next steps that may include legal action. "We believe we have other options." (Smith, 2016)
As evidenced by its battles in Connecticut and Minnesota, Total Wine continues to grow through careful store design, easy-going culture, good-natured marketing, and aggressive government relations.
Come Back and Visit Us!
With this post, we are pleased to announce the launch of our newest blog, Grape Exploration. Join us for regular posts about wine history, vineyard tours, and tastings. And join us on Grape Exploration's Facebook, Twitter, and Google+ pages for more about wine from Arizona and around the world.
Be sure to visit this blog every week to learn about marketing strategy and the latest digital marketing trends. And, join Krecker & Company on Facebook, Twitter, LinkedIn, Pinterest, and Google+ for more information about social media and content marketing, or on Instagram for just plain beautiful photographs of the Arizona landscape.
References
Bozick, T. (2016, June 16). Total Wine finds new digs in Newport News. Daily Press.
Discussion with Anthony. (2016, October 7). Personal visit to Total Wine & More.
Discussion with Michael. (2016, October 8). Personal visit to Total Wine & More.
Discussion with Nina. (2016, October 7). Personal visit to Total Wine & More.
Lovelock, C. H., & Wirtz, J. (2011). Services Marketing: People, Technology, Strategy. Upper
Saddle River, NJ: Prentice Hall.
Luna, T. (2015, November 17). The package store, repackaged for 2015. Boston Globe.
Our Company. (2017). Total Wine & More. Retrieved from http://www.totalwine.com/about-us/our-company
Our Leadership. (2017). Total Wine & More.
Smith, K. (2016, September 14). Minnetonka rejects Total Wine, saying the suburb has enough liquor stores. StarTribune.
Store Finder. (2017). Total Wine & More.
Total Wine & More Store Sign. (2016).
Total Wine & More Wine & Food Pairing Guide App. (2017).
Turmelle, L. (2016, September 11). Bottle battle: Connecticut's minimum pricing law has much-debated history. New Haven Register.