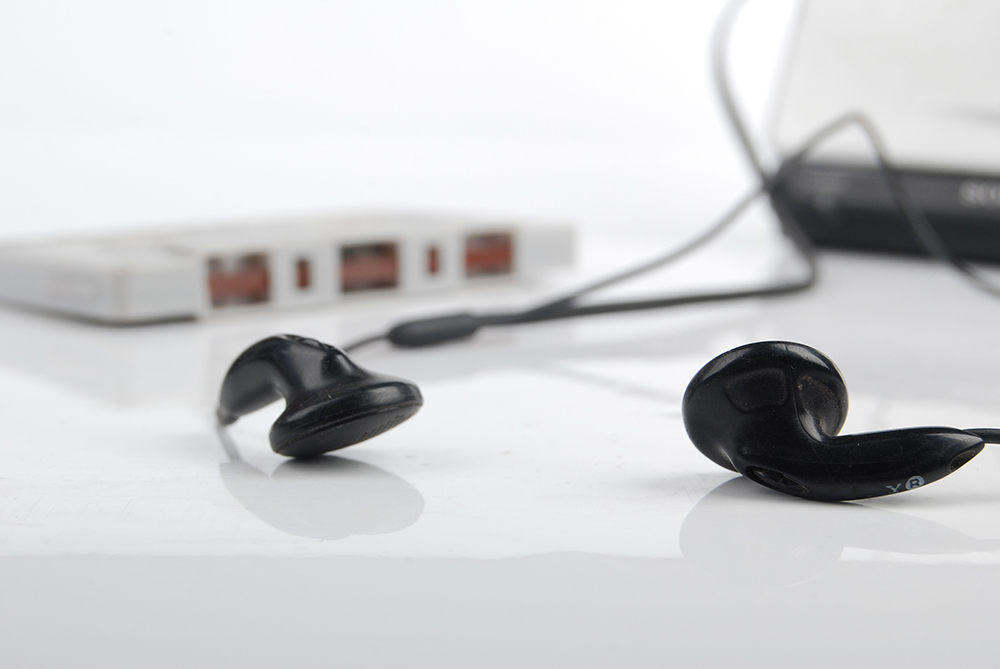 How Americans' Love of Music Catapulted Global Branding
Sony inadvertently launched global branding when the Sony Walkman hit store shelves in 1979. Twenty-two years later, Apple launched the iPod, and global branding rocketed.

The Story of the Sony Walkman
In 1977, marketing leadership at American and European brands thought Andreas Pavel was nuts. The German-born inventor visited all of the major companies and presented his new device, called the "Stereobelt," a portable cassette player equipped with headphones. According to Pavel, "They all said they didn't think people would be so crazy as to run around with headphones" (Klara, 2015, para. 2).
Two years later in Japan, Sony designers presented a new device to co-founder, Masaru Kobuka: a cassette player equipped with headphones. A frequent business traveler, Kobuka was tired of lugging around his cassette player. This tidy new device charmed him.
On July 1, 1979, the Sony Walkman was launched to the Japanese market, priced at $150. Within three months, Sony had sold its entire stock and its engineers were madly trying to figure out how to produce more.
Today, with a smartphone equipped with music and telephonic capabilities in everyone's pocket, it's easy to forget how revolutionary the Walkman was. "Mobility—the idea that you could take music with you—was huge," said Americus Reed, who teaches marketing at Wharton School of the University of Pennsylvania. "It was one of the early moments where music consumption became outward-speaking" (Klara, 2015, para. 5).
Twenty-four years after the Walkman launched, Pavel was finally rewarded for his revolutionary idea. In 2003, Sony settled with Pavel granting him several million euros for his radical concept, which he called "add[ing] a soundtrack to real life" (Rohter, 2015, para. 8).
The Launch of Global Branding
While the Sony Walkman came to market by plan, the reach of its global brand came to life by accident.
When the Walkman first launched on July 7, 1979, it fundamentally changed how people experienced music. By 1980, the Sony Walkman had become the cool new accessory that everyone who was anyone in New York City wanted, as described by Ron Alexander in The New York Times,
Josh Lansing and the young blonde woman had never even met before, but as they passed each other on Madison Avenue the other afternoon, she waved and smiled and he tipped his headphones in salute. This, it should be understood, was not your stereotypical pickup. It was, rather, a stereophonic encounter.
What the two well-dressed strangers noticed about each other was that they were both possessors of the newest status symbol around town: the Walkman, a portable stereo unit (priced in most stores at $200), consisting of an ultra-light headphone set plugged into a cassette player that weighs in at less than 14 ounces, batteries included.
"It's just like Mercedes Benz owners honking when they pass each other on the road," explained Mr. Lansing, whose cassette hung from his Gucci belt (the woman's was strapped around perfectly tanned shoulders).
But how did this totally cool new player change global marketing forever?
When the Sony Walkman was first produced for England and the U.S., Sony's English-speaking marketing team thought that the name "Walkman" sounded funny in English. The Walkman was marketed under the name "Soundabout" in the U.S. and "Stowaway" in the United Kingdom. This sort of play with names across borders was typical of marketing in the '70s which had only begun to dapple in global products.
But U.S. and United Kingdom tourists traveled to Japan and brought home the "Walkman." Marketers discovered that this Japanese-named product was outselling its English-named counterparts. Fascinated by the foresight of global consumers, Sony Chairman Akito Morita "settled the issue at Sony's U.S. sales convention in May 1980 by declaring that, 'funny or not,' Walkman was the name everybody had to use" (Keegan & Green, 2014, p. 302).
Changing the Sony Walkman's name to make it universally appealing worldwide was the first step towards developing a global brand. And, it might have been the last step if not for Apple.
Steve Wozniak and the Apple I
Launched in July 1976, just a few years before the Sony Walkman, Steve Wozniak designed the Apple I computer because he couldn't afford to buy a computer of his own. Wozniak had partnered with Steve Jobs, who he first met at the Homebrew Computer Club, a gathering of enthusiasts in a garage in California's Menlo Park.
Wozniak didn't design the Apple I to change the world, but to show off to his fellow computer enthusiasts that he could design a cheaply made functional computer. Presented in a hand-made wooden case that connected to a TV monitor, the Apple I looked more like a home spun science project than a computer. Its design held not a single hint of the sleekness of the Macintosh laptop I used to type this post.
Wozniak would have been happy just to sell 50 Apple I computers for enough money to recoup expenses, but his partner, Steve Jobs, had bigger ideas.
Throughout its history, Apple had many highs and lows, including Jobs leaving the company in 1985 and returning in 1997. Then, on Oct. 23, 2001, Jobs launched the iPod. As they say, the rest is history.
The Walkman of the Early 21st Century
The first mp3 player was launched in 1998 by South Korea's Saehan Information Systems, and by 2001, there were more than 50 mp3 players available in the U.S. But, no firm had achieved anything remotely like the dominance of the Sony Walkman when it first launched more than 20 years earlier. Why?
Unlike cassettes, you couldn't purchase mp3s in a retail setting and, in the late 1990s, the internet was still not particularly usable. Mp3s were easily available–but mostly through shady relationships with people who stole music from the hard work of creative professionals. To ensure the timing was right, Steve Jobs waited patiently before launching the iPod.
Without the widespread availability of a consumer-friendly method of purchasing mp3s, the iPod's value proposition would never have worked. When the Apple iPod was finally launched in 2001, the value of the device was cemented by its seamlessness with the iTunes music management software. Then, in 2003, Apple opened the iTunes Music Store, an online retail hub where customers could browse and purchase music for 99 cents per song (or $9.99 per album). The iTunes store gave the iPod legitimacy in a world of shady mp3 accessibility.
Ron Adner, posting in Insead, wrote about what happened next,
According to NPD Group, sales of portable CD players were still more than double those of mp3 players during the holiday season of 2004. But between the third quarters of 2004 and 2005, sales of the iPod had leapt 616%. As the same customer base kept repurchasing new and better iPods, Apple's profits soared: by 2008 it had captured 48% of the mp3 player market share. SanDisk's Sansa mp3 player was the iPod's closest competitor with 8% market share.
Few would deny that the iPod is a great product, surpassing any other mp3 player offering. But is it six times better? Apple was, after all, three years late. But perhaps this logic should be flipped: perhaps everyone else was three years too early. As we'll see again in the case of the iPhone, Jobs tended to be late for everything because he wanted everything to be ready for him. Reflecting on catching technology waves in 2008, he said, "Things happen fairly slowly, you know. They do. These waves of technology, you can see them way before they happen, and you just have to choose wisely which ones you're going to surf. If you choose unwisely, then you can waste a lot of energy, but if you choose wisely, it actually unfolds fairly slowly. It takes years." Jobs's discipline paid off. In the three years between the launch of MPMan and the iPod, each element in the mp3 player ecosystem turned from red to green. Instead of waiting at the red light with everyone else — wasting precious resources and time — Apple drove right on through a green light towards victory, becoming, according to the Economist, "the Walkman of the early 21st century."
Apple iPod Revolutionized Global Branding
Starting with the iPod launch, Apple began to revitalize its brand, working to harmonize branding strategy and product strategy together. In 2007, thirty years after it originally incorporated, Apple changed its name from Apple Computer, Inc., to simply Apple, Inc., reflecting its shift towards a broader brand that encompassed mobile devices, not just computers.
Several business strategies enabled Apple to skyrocket global branding starting with the iPod, including: incorporating its master brand into the appearance and marketing materials for all of its products and in all of the countries where they are marketed, starting with the iPod; increasing the accessibility of iPods through resellers that don't sell computers; and using the iTunes store to offer an unmatched customer experience.
Finally, Apple successfully used its foray into the music business, and later the cellular phone business, to boost the appeal of its computers, called the iPod halo effect. Apple believed that greater volumes of the Apple Mac could be sold to iPod, iPad, and iPhone users than could be generated by upgrade sales to long-term Mac users.
However, as important as the halo effect has been to Apple, according to David Taylor,
Apple is one of the rare cases where you can say a core product has benefited from the brand stretching into new markets. But this is not to do with the often quoted concept of "halo effects", where seeing a new product, like the iPhone, makes you go and buy a core product, like the Mac computer. Instead, Apple has pro-actively used products like the iPhone and iPod to drive the core.
In other words, Apple didn't use marketing to expand its global brand. Instead, Apple revolutionized the way that companies use marketing to think and dream big, enhance user experience, develop products that impact industry, and make branding fun.
Come back and visit us!
Be sure to visit this blog every week to learn about marketing strategy and the latest digital marketing trends. And, join Krecker & Company on Facebook, Twitter, LinkedIn, Pinterest, and Google+ for more information about social media and content marketing, or on Instagram for just plain beautiful photographs of the Arizona landscape.
You can also find me blogging about the world of fine wine at Grape Exploration, or posting on social media on Grape Exploration's Facebook, Twitter, and Google+ pages.
References
Adner, R. (2012, March 7). Innovation Success: How the Apple iPod Broke all Sony's Walkman Rules. Insead Knowledge.
Alexander, R. (1980, July 7). Stereo-to-go—and only you can hear it. The New York Times.
Chapter 6: Just Try It. (2017). Corporate Info. Sony.
Davis, R. (2015, July 31). 3 strategies for moving your brand to the next level. The Business Journals.
Du Gay, P., Hall, S., Janes, L., Mackay, H., & Negus, K. (1997). Doing Cultural Studies: The Story of the Sony Walkman.
Hackers, Cracks, Phreaks, and Feats. (1995, September). Byte Magazine, Vol. 20, No. 9.
Haire, M. (2009, July 1). A Brief History of the Walkman. Time.
How Sony Stays Ahead of the Times via Word-of-Mouth. (n.d.). ReferralCandy.
Keegan, W.J. & Green, M.C. (2014). Global Marketing (8th ed.). Upper Saddle River, NJ: Pearson Education.
Klara, R. (2015, March 18). How Sony's Walkman Changed the World. Adweek.
Lohr, S. (1983, August 14). Hard hit Sony girds for a fight in the American electronics market. The New York Times.
Peterson, R. E. (2017, April 14). Six Reasons Why Japanese Companies Struggle with Marketing. Japan Industry News.
Rawlinson, N. (2016, April 16). History of Apple, 1976-2016. MacWorld.
Rohter, L. (2005, December 17). An Unlikely Trendsetter Made Earphones a Way of Life. The New York Times.
Stone, B. (2011, October 6). Steve Jobs: The Return, 1997-2011. Bloomberg Businessweek.
Taylor, D. (2011, June 2). Apple's innovation-powered growth: the real story. The brandgymblog.