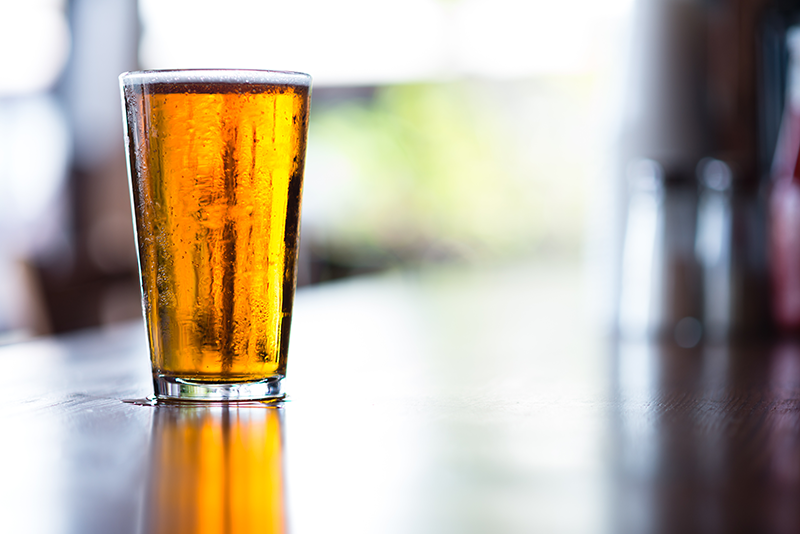 The Global Plan to Crush Local Beer
Global branding that capitalizes on economies of scale should be viewed as a long-term expectation of businesses and have its own place in strategic planning today. That said, more than 75 percent of respondents say that a brand's country of origin is as important as or more important than nine other purchasing drivers, including selection/choice, price, function and quality, according to findings from the Nielsen Global Brand-Origin Survey released in 2016.
So, which is most important: global or local?
According to Keegan and Green, there are four types of product and brand combinations deployed by companies in our global market today (2014, p. 302):
Local product/local brand
Local product, global brand
Global product/local brand
Global product/global brand
These four approaches provide a wealth of opportunities for local brands to consider how they might expand globally. Some may be able to develop truly global products with global brands, such as Budweiser, while others may market using local brands, such as Four Peaks Brewing Company, a beer brewery based in Arizona.
Is Four Peaks truly a local product or is it a local brand?
I'm asking more questions than I'm answering. So, let's delve deeper into this "local" product to try to answer some of these questions.
Four Peaks Brewing Company, which first launched in Tempe, Ariz., in 1996, is a perfect example of a local brand. With its original location near Arizona State University in an old brick creamery originally built in 1892, Four Peaks Brewing Company became popular first among a youthful audience blending college students and 20-year-olds. It took two decades for Four Peaks Brewing Company to grow in popularity and slowly branch into additional locations in metropolitan Phoenix.
Signaling its local origin, Four Peaks features an image on its label of four desert mountain peaks that are visible on the eastern side of metropolitan Phoenix and are called by local Arizona natives "Four Peaks."
In spite of its very Arizona brand, with its image of the four locally famous Arizona desert mountain peaks on its bottles, the names of Four Peaks Brewing Company's most popular beers have little Arizona-based identity. These names include "Kilt Lifter," "Oatmeal Stout," and "Hefeweisen."
That said, there are a few Arizona holdouts at Four Peaks: Its "8th Street Ale" is named after Four Peaks Brewing Company's original location, giving it at least one beer with an original and very local Tempe, Ariz. identity. Four Peaks "Arizona Peach," a peach-flavored beer, is also local, sporting a name that features Arizona's locally famous peaches.
In early 2015, Arizona passed a new law that allowed local breweries to expand their production. Previously, breweries were limited to 40,000 barrels a year. If they wanted to expand production, they needed a different type of license which for Four Peaks Brewing Company would have meant closing its original location in the now-famed old brick creamery in Tempe (Harter, 2015).
Once this new law was passed, Four Peaks Brewing Company could finally grow…and it did, quickly. Later, in 2015, Four Peaks Brewing Company was sold to AB-InBev, the parent of Anheuser-Busch and the largest brewer in the world, becoming the sixth U.S. local brewing company purchased by this global corporation which soon began exporting Four Peaks Brewing Company beers to other states in the U.S. (Kell, 2015; Randazzo & Hanson, 2015).
After establishing Four Peaks Brewing Company as a U.S. national brand, I anticipate AB-InBev leveraging the local brand and flavor of Four Peaks Brewing Company to launch it as a global brand. Can you imagine buying Arizona beer in China?
Unfortunately, across social media, many have already begun wringing their virtual hands, "Phoenix attorney Brent Kleinman tweeted about the acquisition with the hashtag #CryingInMyKiltlifter" (Randazzo & Hanson, 2015, para. 16).
Now that we've explored the history of Four Peaks Brewing Company, let's answer our original question: Is it local? Well…sort of. Four Peaks has a local brand and features a local history but we can no longer say it is a local product given its national launch under the same umbrella that produces Budweiser. Four Peaks Brewing Company may not be global yet, but it is now a national product.
What will become of local brands?
As the mother of a son who has been working at the heart of the local beer industry for nearly a decade, this is a truly heart-wrenching topic.
My son began brewing beer for himself and his friends while he was first counting pennies and seeking work in the theater industry in Chicago. Bemused, I planned ahead for my first visit to his new home in Chicago. I would tell him how much I liked his beer no matter how terrible it was.
But it wasn't.
In fact, his beer was absolutely delicious with a bright freshness that was both original and tasty. He soon began marketing it through the theater companies where he volunteered his time as a producer and set designer. His beer gave me my first taste of the potential of locally made products.
What is the future of craft beer?
According to Brad Tuttle, big beer companies have been quietly implementing a five-point plan to crush local beer (2015):
While the $104 billion merger of the world's #1 and #2 beer companies (AB-InBev) is intended to assure Big Beer's dominance in the global marketplace, it's actually but one of several strategies being employed to put the pesky craft category in its place—or even destroy it, if possible.
Big beer companies are:
Creating their own quasi-craft beers, such as Blue Moon Brewing
Purchasing popular craft labels, such as Four Peaks Brewing Company
Merging and overwhelming the marketplace, such as the 2015 merger of Budweiser and Miller creating AB-InBev
Controlling the distribution system by creating their own distribution companies, such as AB-InBev's purchase of two in Colorado, a hotbed of craft beer activity
Crushing local beer brands through global branding tactics, designed to downplay the value of local brands
Remember local hardware stores, those dusty archives of strange screws and odd tools? There are few remaining because most have been either purchased and folded into national brands, such as ACE Hardware, or they have been displaced entirely by massive stores like Walmart and Home Depot.
That said, my hope is that at least some local brewers will maintain their brand and business, although others will inevitably be purchased and folded into global brands. While the future of quality beer may be bright, the future of local beer brewers is nonetheless dark.
So, enjoy that homemade beer you buy from your local theater and be sure to tell your friends and neighbors all about it. In fact, celebrate local at your every opportunity—lest local beer become but a bookmark in our history books.
Come Back and Visit Us!
Last year, we focused on historical and exploratory marketing trends, such as the history of infographics and marketing automation. This year, Krecker & Company will continue to examine historical and exploratory trends by featuring local, national and global companies.
Be sure to visit this blog every week. And, follow me on Facebook, Twitter, LinkedIn, Pinterest and Google+, Instagram and tumblr.
References
Four Peaks Brewery, (2016, October 22). From Wikipedia.
Four Peaks Brewing Company. (n.d.). Official company website.
Harter, J. (2015, March 26). State legislature passes Arizona Beer Bill – here are the immediate effects. Mouth by Southwest.
Keegan, W.J. & Green, M.C. (2014). Global Marketing (8th ed.). Upper Saddle River, NJ: Pearson Education
Kell, J. (2015, Dec. 18). Anheuser Busch-InBev buys another craft brewer. Fortune.
Nearly 75% of Global Consumers List Brand Origin as Key Purchase Driver. (2017, April 26). Nielsen.
Randazzo, R. & Hanson, R.J. (2015, Dec. 18). Four Peaks sold to Anheuser Busch. The Arizona Republic.
Tuttle, B. (2015, October 16). Big Beer's 5-Point Plan to Crush the Craft Beer Revolution. Time.